expecting | connecticut maternity photographer | kelli dease photography
Sometimes you walk into a session and just think to yourself, "oh, this is going to be good!". This was one of those times. Not only did mom look amazing (which is not easy to pull off at seven months pregnant), but her son was adorable with his little head full of golden curls, and the light in her house was to die for! I wish I could do every session there. We were technically just going to do a mini session, but mom had some ideas, and I had some ideas, and we just kept shooting. I'm so glad, because I think we got some gorgeous shots.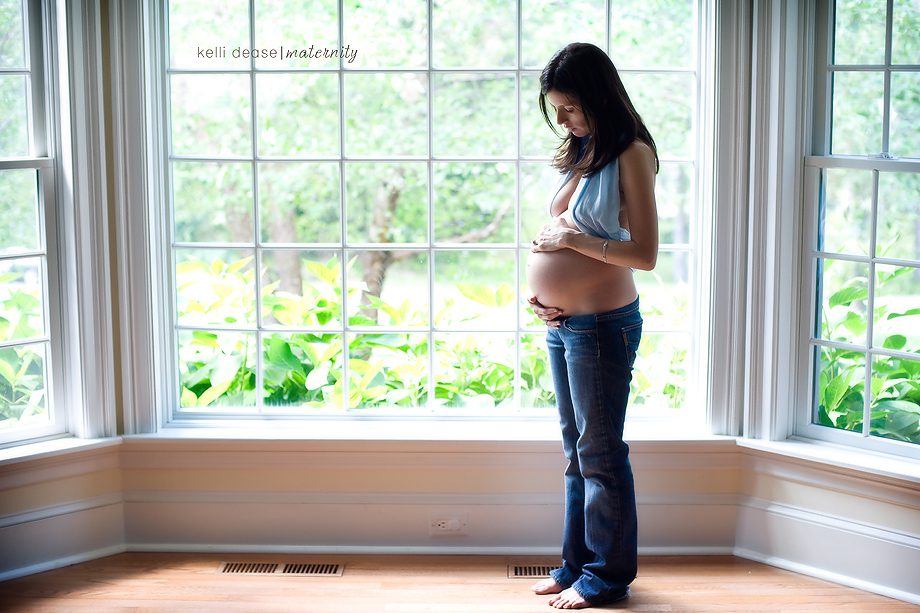 Amy came to the session fully prepared (which I love) complete with some ideas to try and recreate a few favorite poses that she found on the internet. The inspiration for this shot came from (I believe) the fabulous Bentley Waters. When she sent me the original picture I wasn't sure that we would be able to pull it off – after all, anything that requires the willful participation of a two-year-old is always a set-up for failure – but little J cooperated beautifully and I love the way it turned out.